All about me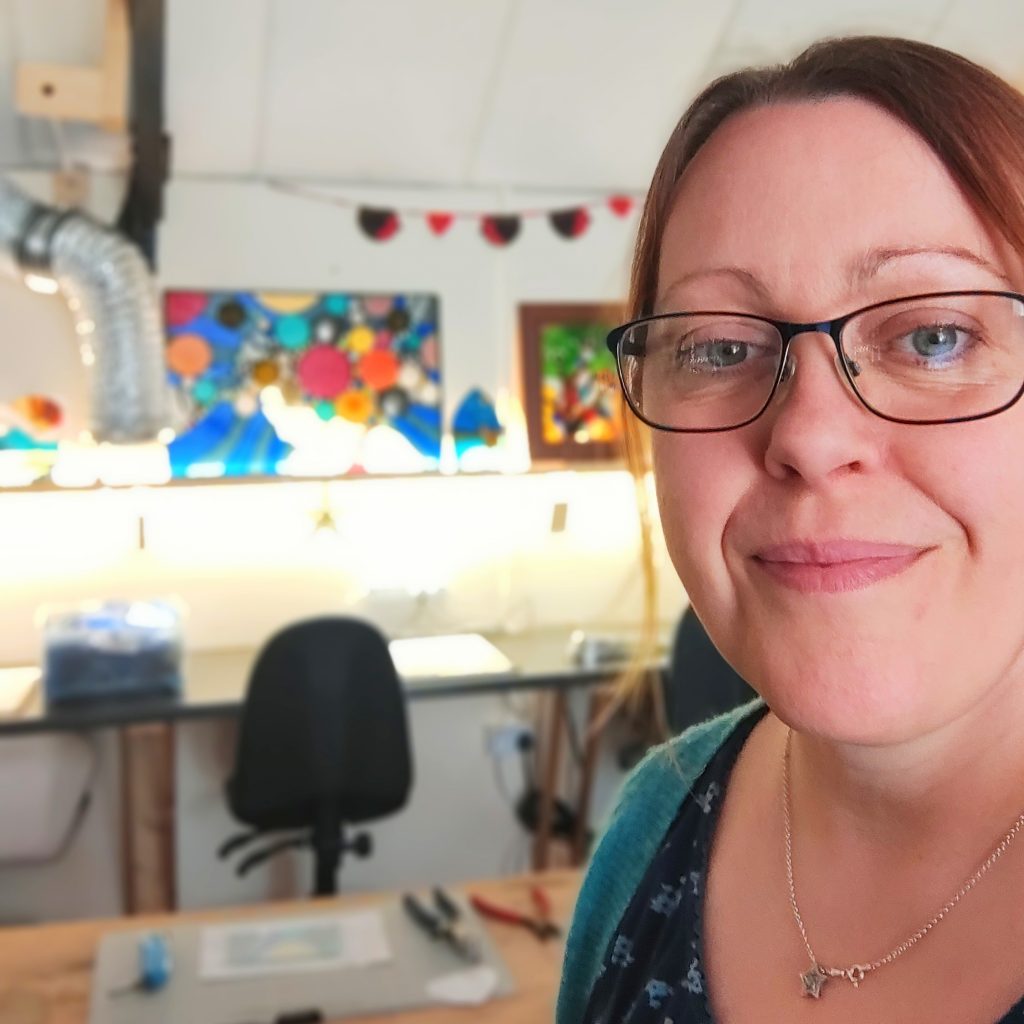 Welcome to my website! My name is Jo. I am a stained glass artist from the Forest of Dean, Gloucestershire.
Working from my studio in Lydney Park estate, I create bespoke windows, I take on window repairs and I teach classes in the various construction methods for stained glass.
Classes
I run both full day and half day classes. I also run private tuition for anyone who would like one to one support. Please see my classes page for more information.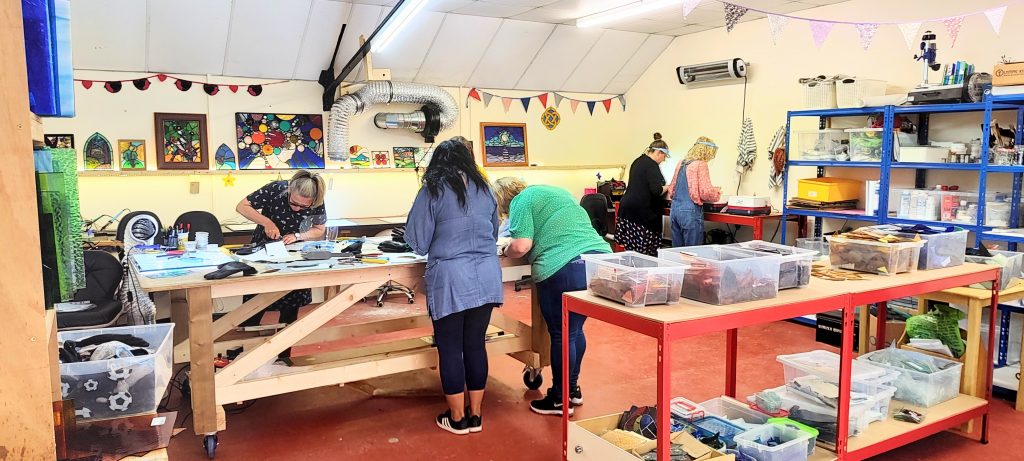 Commissions
I work in both traditional lead and copper foil, depending on the the window. A smaller window with more intricate detail often requires the more versatile copper foil technique, whereas a bigger window can be constructed more easily using lead came. If the window is exterior then I use lead came to allow for expansion and contraction. Once cemented, even a large window will be robust and rigid. I always frame my windows with either steel reinforced lead came or zinc came, which gives good structural strength.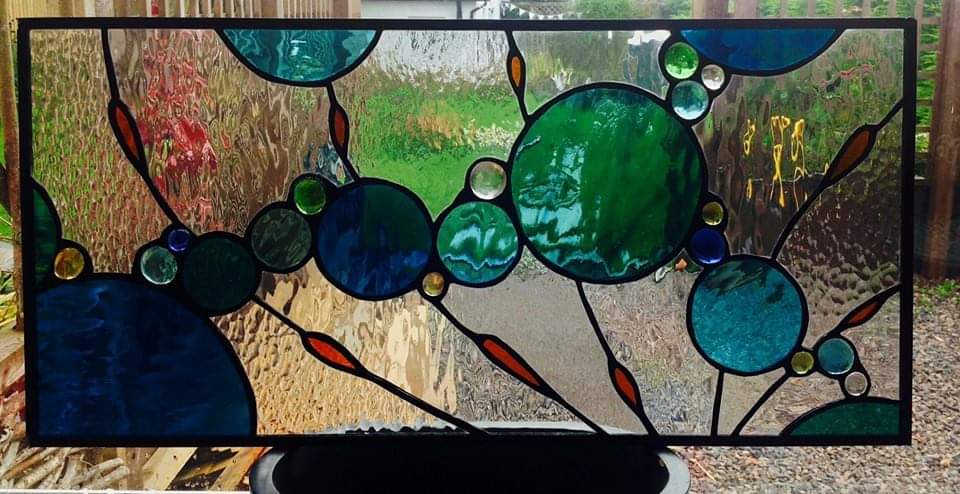 I am inspired by many different styles of stained glass, from the beautiful rose windows of gothic cathedrals, to the works of Louis Comfort Tiffany and William Morris, and the incredible windows designed by Antoni Gaudi.
My personal work tends to lean towards the abstract and often includes circular bubbles and long flowing lines.
When working on a commission, I always work with the customer, taking into account their style preferences before designing a bespoke piece to suit their requirements. Customers always have the opportunity to come along to my studio and choose the type of glass they like in the colours they desire. I will spend time with you, asking you questions about the location of the window, which direction the window faces, what the interior decor of your home is like, and what kind of look you want to achieve. This is an important part of the process and I like to take my time to get to know my customer. There is no obligation to continue the process if you don't feel that my work is a good fit for your house, but usually you will have seen some of my work already. Once a design is agreed, I am happy to share progress photos if you would like me to. The wait time changes all the time, depending on how busy I am, but I will always let you know how long the wait will be before we proceed.